GET A GOODLY LOAN
100% Interest (Riba) Free Loans | How it works: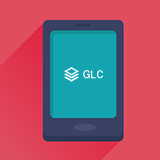 1. Application
The first step is to apply for the goodly loan using the application wizard above, it will ask a series of questions which will all relate to either reasons for why you need a loan or verifications of your need for the loan.
2. Review & Verification
Once you have submitted the application an algorithm devised by GLC will be applied to your application and in certain circumstances a Shura of scholars will review the application, you may also be contacted in this stage.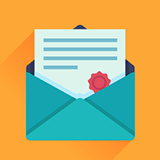 3. Application Decision
After the review and verification process a decision will be made where GLC will either accept and transfer the loan to you, reject and signpost you to other organisation or simply reject the application based on a number of reasons.
Frequently Asked Questions
Unsure about this service? Read the FAQs:
Is there any interest attached to these loans?
No, all loans provided are interest-free. GLC does not support the concept of interest and the entrapment of people who have no alternative but to go to loan sharks and banks.
Is there a catch? This looks too good to be true!
There is no catch in this; all genuine applications will be considered and no access to your assets will be required. This company has been set up as an interest- free loan company as an act of worship to God, by helping those in need.
Why are there no contact details on your website?
Due to wanting to help people as an act of devotion to God, those involved would like to have their contact details remain as anonymous to make this intention sincere.
Where does this loan money come from?
The money comes from the investors of the GLC. These investors are like-minded people who understand the constraints and implications of taking an interest based loan due to their personal bad experiences with interest-loans or due to their beliefs.
Who can apply for a loan?
Anyone who resides in the UK. Unfortunately at the moment we are unable to offer loans to people residing in countries other than the UK. You must have a UK bank account and be able to provide all the evidences required in the application.
Will you definitely provide a loan?
We cannot guarantee that your loan application will be successful. If you don't qualify for a loan according to our algorithm, we will sign post you to the most appropriate authorities to help you with your particular situation.